Presentation
Guest Apartment Services offers you an opportunity to visit Paris in a very unique way.
Dear Future Guests,
We specialize in luxury rentals of fully furnished apartments and provide personalized services to meet your individual needs.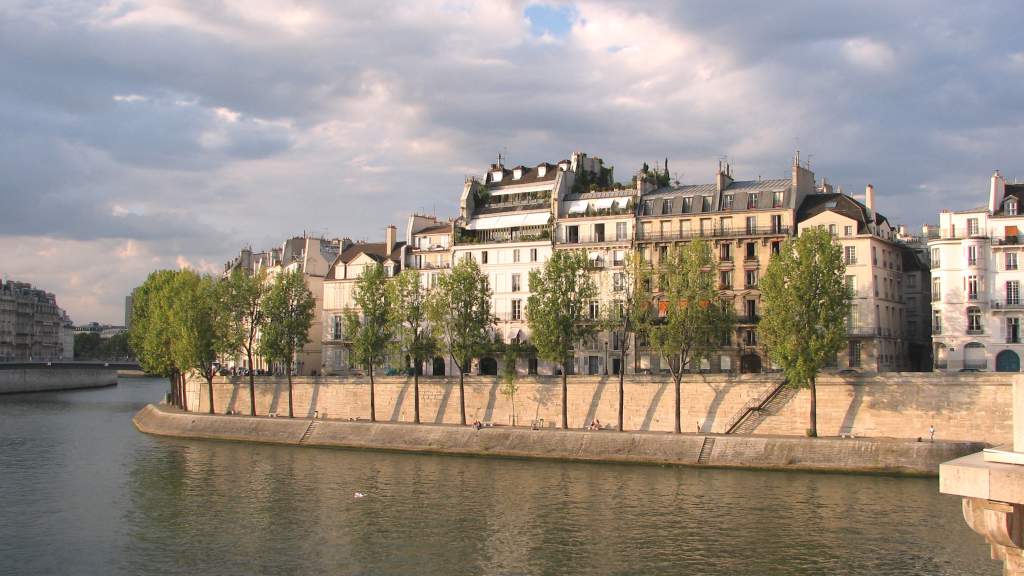 All of our exclusive and selected properties are located in the real heart of Paris, most situated on the enchanting Ile Saint Louis and in the central districts of the city. These historic neighbourhoods have remained true to traditional French architectural styles, yet the houses have been adapted to modern day life and activities.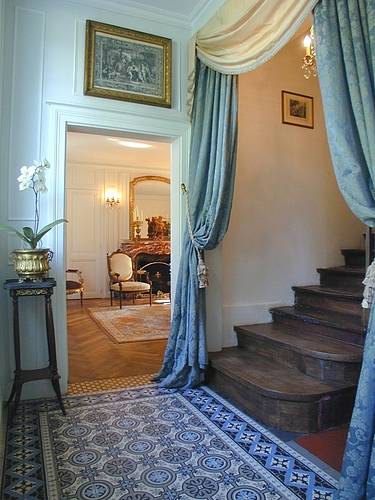 Chosen specifically for their charm and authentic character, we offer distinctive quality studios to five bedroom apartments, "Hôtels Particuliers" (Town Houses), some facing interior courtyard gardens, others with panoramic views of the Seine River and central Paris monuments. Each apartment has its own identity and has been individually decorated in a warm, inviting , "Parisian" style. Our detailed and rigorous research has given us the confidence to say that we can assure our clients the utmost in comfort, security, and privacy.
We exclusively manage all our properties collection which is not shared with other agencies. We are entire responsible of these accommodations and your direct privileged contact. These properties are available throughout the entire year and are perfect for guests who really deserve exceptional and personalized services.
Our foremost mission is to make our guests feel welcome and at home in the apartment they have selected. From arrival to departure,  we will do our best to make your stay in Paris as comfortable and as memorable as it should be.
In order to accomplish our mission, the following services are included with every rental: Personalized welcome meeting (English or French), assistance during your entire stay, concierge services, 24h/7 emergency line, houskeeping services, high quality cotton bed linen- towels- robes (Dorma TM or Laura Hasley TM), cable TV including CNN, BBC, and all international channels , CD and DVD players, High Speed internet with unlimited connection, and fully equipped kitchen with all major appliances (refrigerator, oven, microwave, coffee-maker, toaster…), washer and dryer, dishwasher and air conditioning system in selected houses.
In addition we provide services "à la carte": Limousine Service to welcome you for arrival at the airport, room service, breakfast and catering  deliveries, baby sitting service, reservations for Opéra, suggestions concerning restaurants , art exhibitions, or cultural events in Paris. – We also provide personalized assistance during your entire stay for any Special occasion.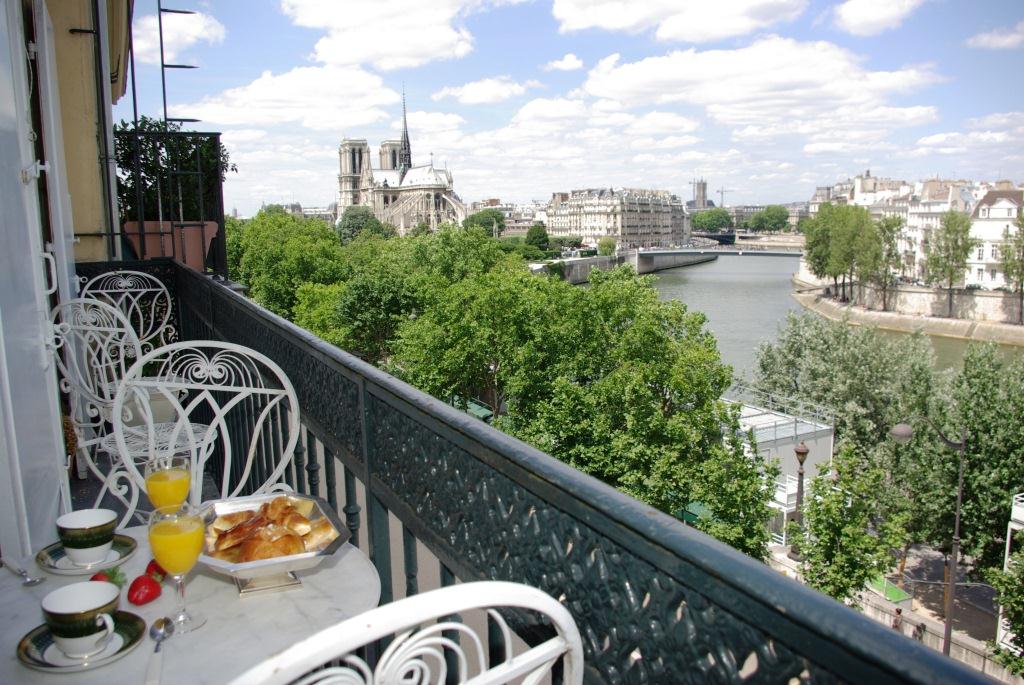 Our personalized monthly "Guest News" offered upon arrival permit allows you to know about all major events of interest currently taking place. Our "Welcome Guide" at your disposal on each property will be extremely helpful in making your daily Parisian experience easier. Our prices vary depending on size, location, and season.
Our new office on Ile St Louis welcomes you for your future vacation rental in Paris and responds to any personal concierge service during your stay.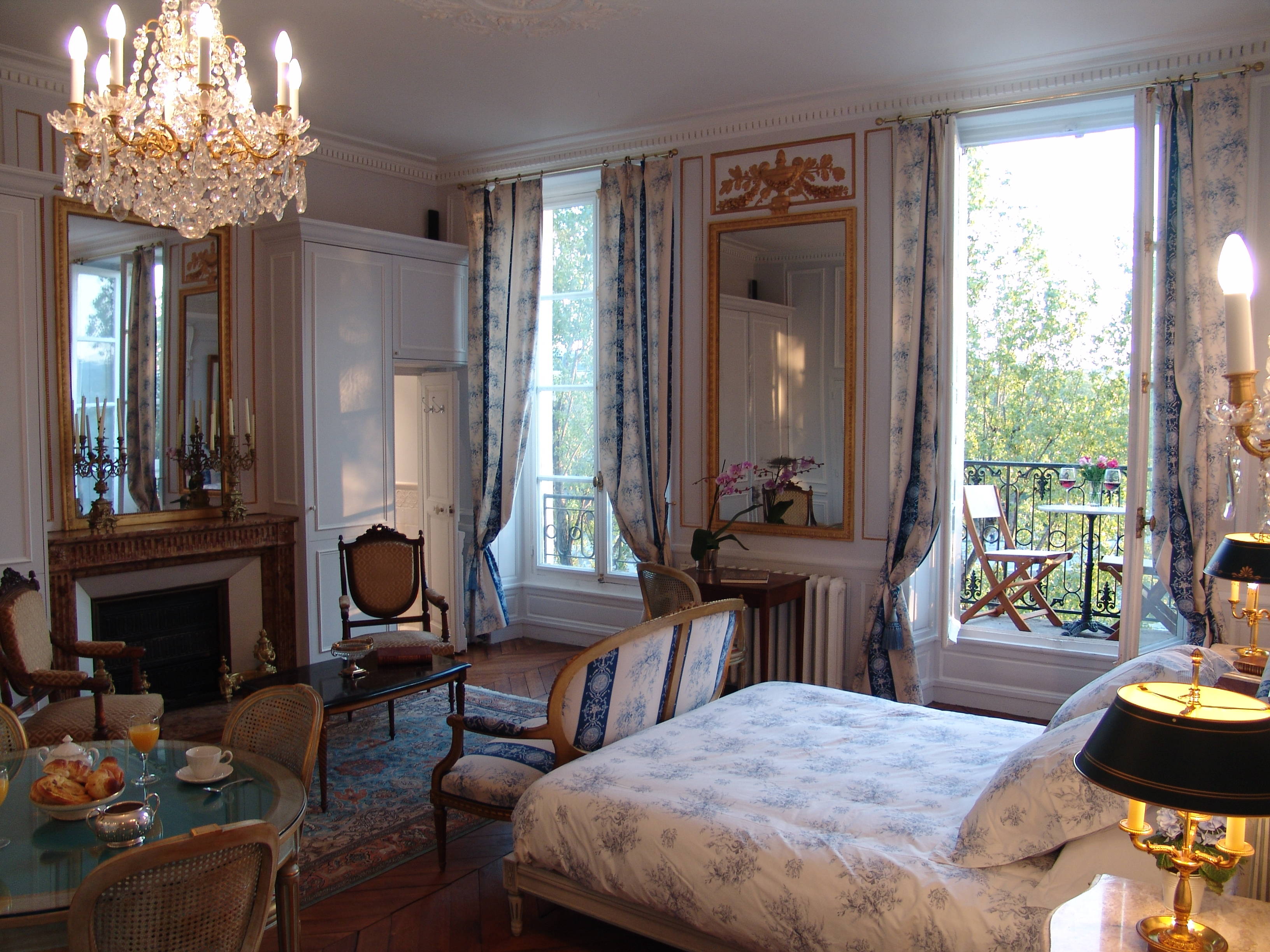 If you are like most of our guests who are tired of conventional hotel accommodation, then we would be pleased to welcome you soon to one of our homes, where the atmosphere is warm, elegant, comfortable and also an economical alternative to traditional lodging and get provided an unique experience of the elegant Parisian Lifestyle.
Guest Apartment Services Paris
Since 1997, we have offered luxury rentals of exclusive apartments in the heart of Paris. Our Concierge Services are a key element of our commitment to our guests. Our additional services allows you you to live like a Parisian, but with many of the services you expect from a fine hotel.
Our Concierge Services begin from the moment you arrive.  We pride ourselves on having up to the minute information on the latest shows, operas, art exhibitions and special events. Our dedicated and friendly team can make reservations for you, and ensure  that you secure a table at the latest 'hot' restaurants, or the best seats in town for the 'must see' shows.
Our comprehensive "Welcome Guide" is your one stop guide to everything that is happening in Paris. We also specialize in booking reservations for short trips out of Paris, including visits to; Vaux le Vicomte, Versailles, Chartres, Fontainbleau, the Loire Valley, the Champagne region and more. You may consider having us organize for you to have a leading Chef cook in your apartment, to attend cooking classes, enjoy morning French lessons over croissants and coffee, a walking tour of Paris, or a cruise down the River Seine.  Special celebrations including birthdays, wedding anniversaries and honeymoons are occasions that we delight in designing in collaboration with you. We can assist with babysitting too, and any other requests you may have to make certain that your stay in Paris, 'The City of Light' is both memorable and magical.
Personalized Limousine Transfers:  We can arrange a limousine transfer for your airport arrival and departure, or to and from any Paris railway station.  Our friendly and experienced drivers will ensure you enjoy a smooth beginning and end to your vacation.  They will pick up your bags, and take them to your apartment so that you can relax and enjoy the excitement of having arrived in Paris at last!
Maid Service:  Our fine linens, luxurious towels and bathrobes embroidered with our company emblem of the 'Fleur de Lys' are befitting a stay in a Parisian palace.
Our in-house laundry ensures bespoke handling of all linen and bedding, and our meticulous standards are in a class of their own.   We offer housekeeping service and assistance during your stay. For that extra touch of luxury and pampering we also provide designer soaps, shampoo & conditioner.  Don't forget to check on your bedside table for a moment of pure indulgence with our handmade chocolates from Girard.
Our Welcome to Paris/Arrival arrangements:  Our beautiful newly refurbished office is at your disposal from the moment you arrive, and is situated within easy walking distance of many of our apartments.  All of our guests are warmly welcomed, then presented with their keys before being accompanied to the apartment by one of our friendly  staff members.  This ensures you are shown every aspect of the apartment from the location of your security safe, to wifi connections, instructions as to how to use the  stove, turn on the television, and the operation of all appliances. It is also a chance for you to begin to get to know us, and to ask questions however small to ensure that your trip begins as you would wish. Our office is open five days a week from 10.30 am to 6.30 pm except for weekends, and there is also a 24/7 Emergency line available. In summary, our quest is to make sure that you feel entirely at home, so that you can enjoy living like a Parisian, but with all of the services and assistance you will need to enjoy your stay.
For future guests we invite you to experience our 360° interactive panoramic and virtual tour of each of the apartments featured on our website. This innovation which we launched in 2013 provides an original and unique opportunity for you to discover every aspect of each apartment in its entirety and down to the smallest detail. This unique facility allows you to see everything you need to know in order to be able to select the apartment that will perfectly suit your needs.
Media Accolades: Our passion to provide luxurious and elegant apartments that are "the dream of Paris" accompanied by the the best and friendliest service possible  to all of our guests has been acknowledged by the world's leading travel and leisure magazines including, Australia's Gourmet Traveller Magazine.  We invite you to read more by visiting the "Press' section on our website. In 2014 & in 2015 we were also voted as the "World Best villa rental agencies" by Travel & Leisure USA .
Since 1998 Guest Apartment Services has been registered with the Official Paris Tourist Office.
We are a proud member of Syndicat des Professionnels de la Location Meublée.
For more details please consult us at [email protected]